English, French, Spanish and Catalan into Czech Translator

French-Czech and Spanish-Czech Interpreter

Czech Editor and Proofreader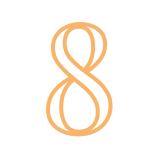 8 years running my own freelance business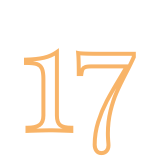 17 years of work and experience in&nbspthe language industry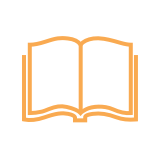 Master's degree in&nbsptranslation studies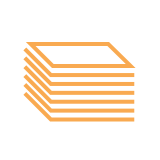 Over one million translated and revised words yearly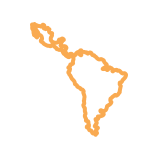 Regularly travel to Latin America
Testimonials from satisfied clients
To translate with Renata Sobolevičová is a real privilege. When I say "to translate with", I don't mean we would sit and translate together, be it from Catalan into Czech or from Czech into Catalan. When I say "to translate with", I mean that thanks to modern technology, translation and writing may take place almost simultaneously. Me personally, when I write in Catalan, I always use Pompeu Fabra's dictionary. At the school I attended, Escoles Virtèlia, we would play, sing and chat in Catalan. Yet we would only write in Spanish. It was my mother who was my Catalan teacher. Today, after I spent a half of my life in Prague, sometimes it is easier for me to express myself in Czech than in Catalan. I write one part of my story in Czech, and, once it is ready, I discuss it with Renata and we choose a solution together. It's a kind of game. A game which is, thanks to Renata Sobolevičová, enriching for us both. For me, absolutely! And as far as she is concerned, you can ask her on your own.

Joan Acarín Tusell
Movie Director and Author of Stories, former Honorary Consul of the Czech Republic in Barcelona
Testimonials from satisfied clients
At Museum Kampa, we used the translation services of Mrs. Sobolevičová in the past for translations to and from English and French. Mrs. Sobolevičová is a very swift and flexible translator and we continue working with her mainly on express translations and we are always extremely grateful for her promptness.

Alexandra Šlosarčíková
Foreign Projects, Production of Exhibitions, Museum Kampa, Prague
www.museumkampa.cz
Testimonials from satisfied clients
I must warmly recommend Renáta Sobolevičová to all. I have been searching for a quality translator for a long time, and her translations are perfect and enjoyable to read. Renáta provides an exceptionally high level of work, whether she translates an abstract or a technical text. I would especially like to recommend her for all who are active in the field of fine arts or art science, since in this area, no translator can work using simply a dictionary but will have to draw on their own experience – which is something Renáta Sobolevičová definitely is endowed with.

M. J. Neugarten
Artist
www.jahn-michal.com
Testimonials from satisfied clients
I warmly recommend Mrs. Sobolevičová for a book translation. We worked together on the translation of the book Lubo Kristek — Genius Loci Cobwebbed from Czech into English. Her translations are of excellent quality and working together is enjoyable. Especially when you need to fine-tune the text, communicate on its specificities, when you need to set the style of the book, keep it consistent and have someone who remembers it all at hand. In our experience, we can say that in the field of fine arts, Mrs. Sobolevičová pertains to top translators. Swift, flexible and quality collaboration is something that goes without saying for her.

Iveta K. Pavlovičová
Research Institute of Communication in Art, Brno, Czech Republic
www.vuku.cz
Testimonials from satisfied clients
I started working with Renáta Sobolevičová by chance, after another translator I had agreed with declined to undertake the job. Despite this, she rapidly won my confidence. The translation of my texts was completed quickly, based on exactly what we had agreed on, and within the fixed deadlines but, above all, it read natural and used perfect English. I also appreciate her professional and friendly approach at the same time.

Lukáš Bártl
Art Historian, Curator and Teacher; Valchařská Gallery, Brno, Czech Republic
www.galerievalcharska.cz
Testimonials from satisfied clients
I would like to personally recommend Renáta Sobolevičová as a translator for her high productivity, reliability and swiftness in preparing a translation. Renáta is able to work out flawless and excellent translations from Czech into English, French, Spanish and even into Catalan, as well as in the opposite direction. I definitely recommend her for translations that require special attention.

Robert Ferrer
Conductor and Musicologist
www.robertferrer.com
Testimonials from satisfied clients
Renata and I have worked on several projects predominantly artistic in nature. Most recently the project was focused on how art can be accessible to anyone. The duration was over a one-year period. The text was originally in Czech translated into English. Renata translated it and I proofread the final translation. The kind of changes I had to make for this project were predominantly stylistic due to the nature of the flowery language used in the original. Working with Renata is easy and enjoyable. She never misses a deadline. Having discussions about specific artistic utensils at stupid o'clock always made me smile. I would wholeheartedly recommend working with Renata for several reasons. She is professional, approachable, communicative and most importantly she is reliable and trustworthy.

Kevin Glanville
Professional English Teacher and Proofreader
www.eslprague.cz
I am a Czech freelance translator closely attached to Latin America. I lived in Mexico for two years where I return regularly. Together with my native tongue, my working languages are English, French, Spanish and Catalan.
Read more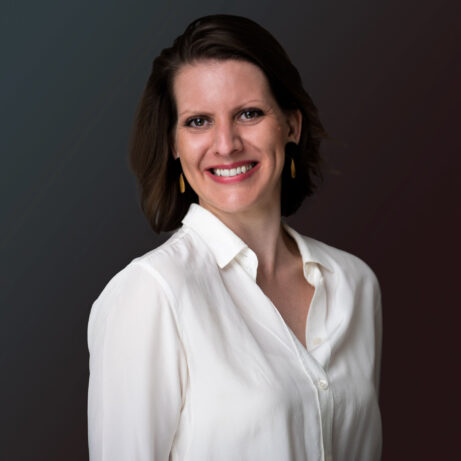 Why is working with me meaningful?
I approach your projects sensitively, not only with professional distance. The most important thing is not my ego but your needs. I don't create artificial work to impress people but am straightforward about your texts, with their purpose always in mind. I have a clear awareness of ethical principles that regulate my profession and my abidance to them goes without saying.